We appreciate the value of a good adventure at HI. The excitement and anticipation, the great outdoors, and a sense of accomplishment are just a few of the benefits of an adventure big or small.
Here are some of our favourite HI hostels offering up epic adventure experiences.
Looking to make the most out of your trip? GetYourGuide offers 1000's experiences worldwide, and a 5% discount to HI members!
Sun, Surf and Scuba, North Stradbroke Island
If you are in search of the ultimate wildlife adventure get those binos out and point them towards North Stradbroke Island, Australia! Known by locals as Straddie, this Island off the coast of Queensland won't disappoint.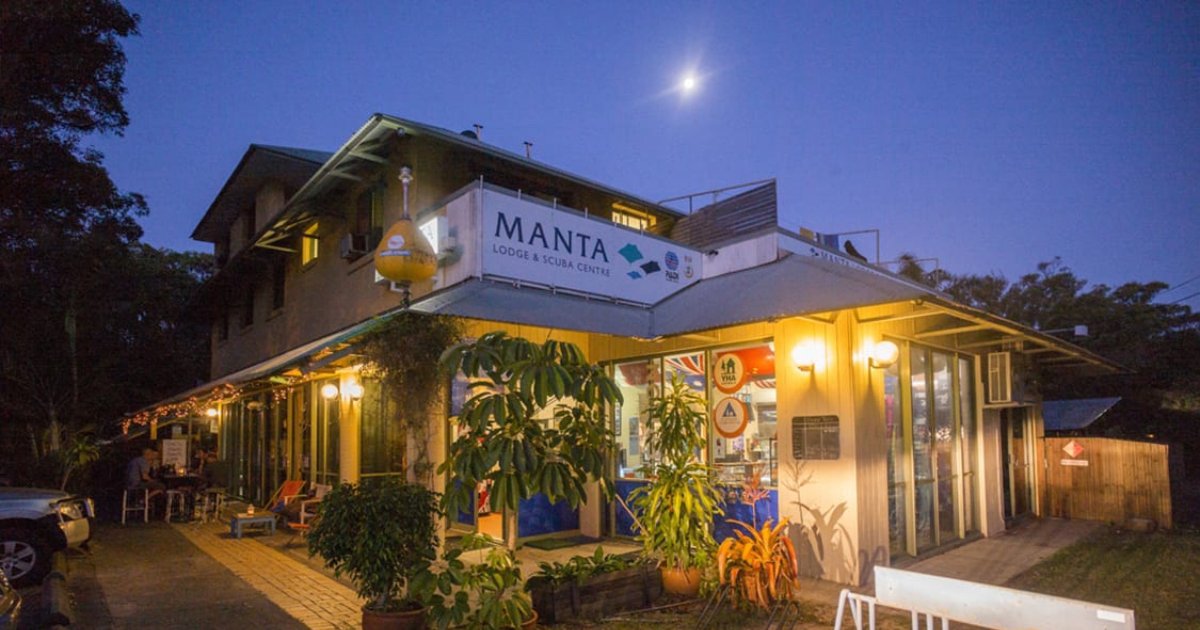 There is in fact so much to do that our friends over at YHA Australia give the local run down on some top adventures to be had on the Island.
For relaxed vibes, within seconds of the beach and with a quality dive centre attached check in to YHA Stradbroke Island – Manta Lodge & Scuba Centre

Off-Grid in the Rockies, Canada
Disconnect from the world and relax into a simpler way of life with HI Canada's Wilderness Hostels. Kickstart your rustic backcountry experience and choose from Wilderness Lite to Wildest Wilderness based on your needs and comfort.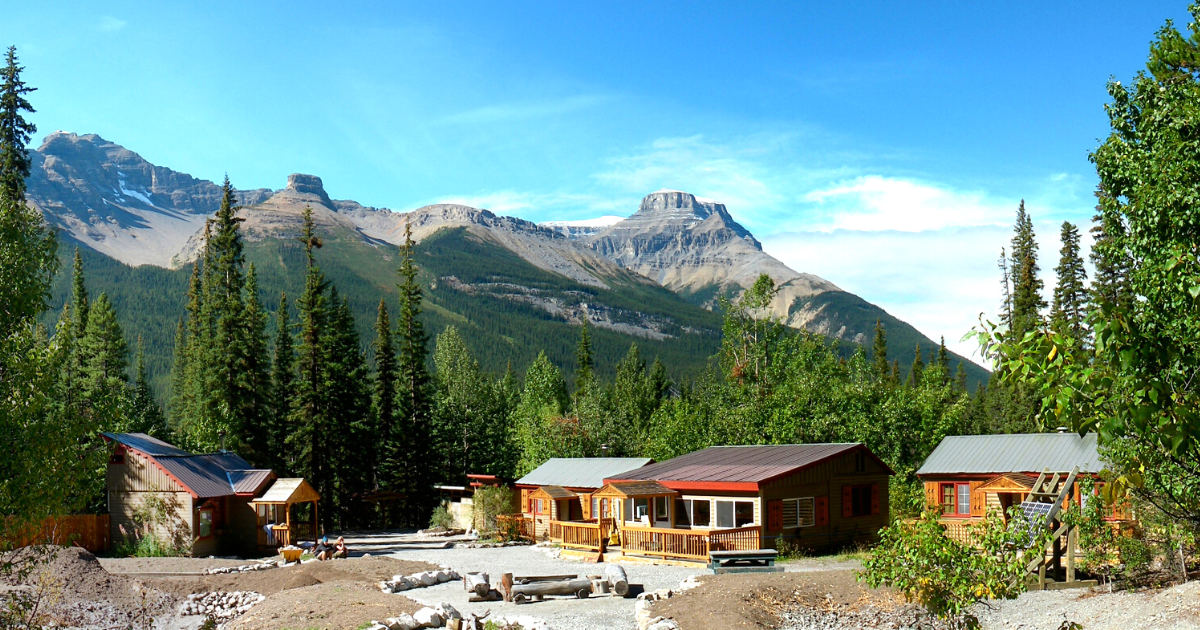 For a middle-ground, check out Wilderness Classic hostels! They won't have running water or electricity, instead, they use alternative energy sources to power the basics, are easily accessible from the road, and a manager is on-site to help you get settled. HI Rampart Creek is one such example, halfway between Banff and Jasper, it offers a quiet oasis for climbers and hikers.
Glide through Water and Air, Annecy
Having difficulty deciding which environment to explore first, land, water or air?  The beautiful alpine town of Annecy, Auvergne-Rhône-Alpes region, France, serves you the best of adventures in all three!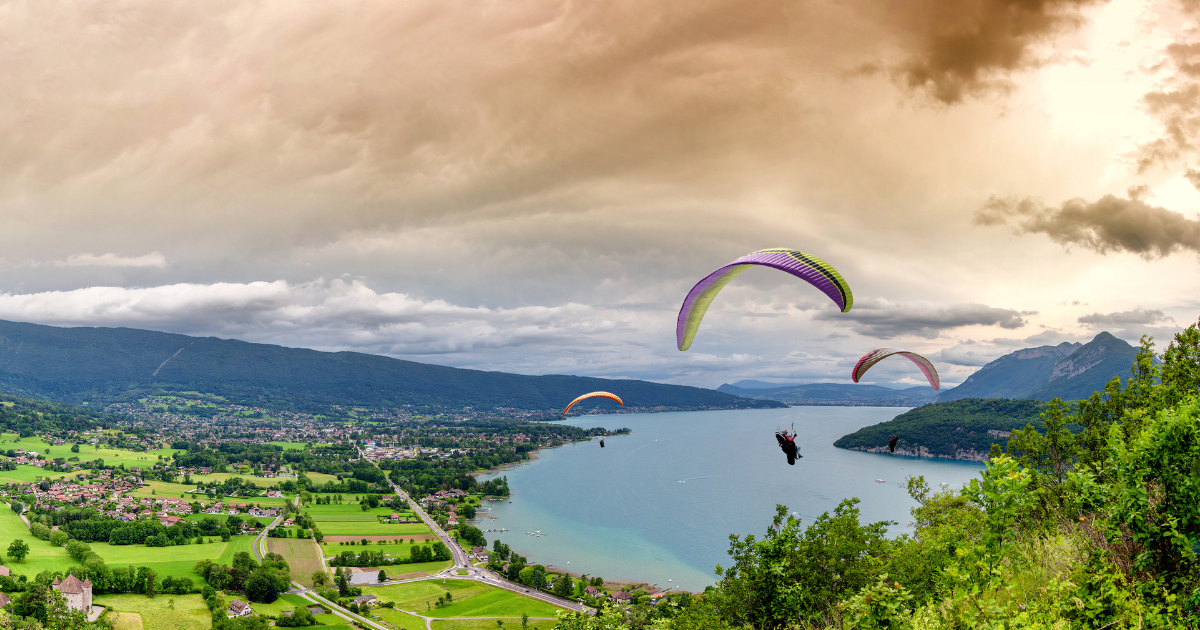 If you're looking for a once-in-a-lifetime adventure that is sure to get that adrenaline pumping, HI France has you covered. Glide through crystal clear alpine water and air with their paragliding and canoeing holiday offer based out of Auberge de Jeunesse HI Annecy and available until 30 September 2023.
A Bikers Paradise, Lenzerheide
A kingdom for mountain bikers, with first-class trails that have been host to and entertained the Mountain Bike World Cup 2023, and its world-class participants. If hitting up Switzerland's famous bike park in Lenzerheide sounds like a dream adventure, Valbella Lenzerheide Youth Hostel should be on your radar.
Nestled in the dramatic landscape of the Grisons, surrounded by picture-perfect alpine panoramas and Heidsee Lake, the hostel is an ideal base for biking enthusiasts and offers unique experiences such as this Women's Only: Bike Workshop with professional Mountain Biker Ines Thoma or this all-inclusive biking package.
Inclusive Walking Festival, England and Wales
Not all adventures need to be high-octane, adrenaline-spiking experiences. Sometimes it's nice just to get out in your local environment for a bit of fresh air!
YHA England and Wales know that walking and hostelling go hand in hand and endeavour to help others discover the joys of this activity through their Festival of Walking. Looking to meet new people? Join in one of the organised walks between 3 September – 19 October 2023.  If you'd prefer to set your own pace there are fantastic guides available detailing the difficulty of the walk and accessible routes.