Food provides an intangible sense of cultural heritage. It not only brings people together but can weave a story of traditions, beliefs and skills. Wandering through local markets, and getting to know the local food scene can be a tasty and satisfying way to explore the area you are visiting. There are so many fantastic options for food-focused trips it is impossible to choose the best but here are some of our favourite destinations to eat your way around.
Be warned, this is a difficult article to get through without getting hungry, we recommend having snacks on hand!
Tapas in Madrid
For laid-back vibes, and great value eats you can't beat the Spanish capital, Madrid. Food markets are a normal part of life for city locals, serving up the freshest fruits, vegetables and meats. For tourists, these are a fantastic way to explore the local cuisine, providing a glimpse into local life, and an ideal place to sit and relax after a long day of exploring. Madrid has a variety of food markets to choose from but our recommendation is Mercado de San Miguel.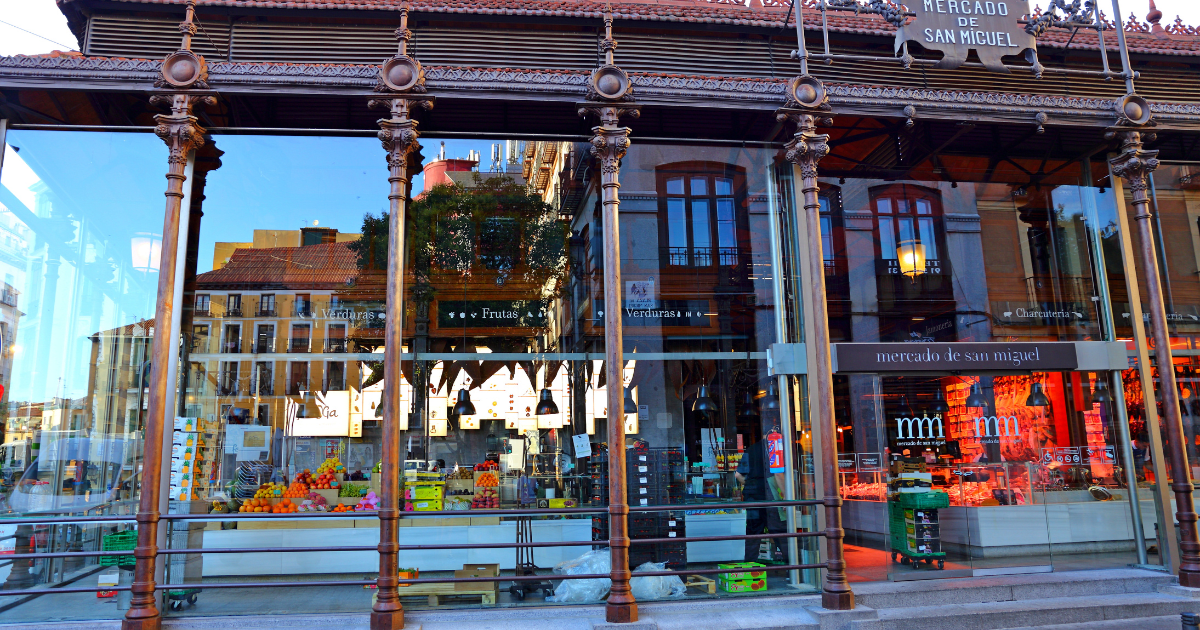 Found in the heart of Madrid it has provided locals with fresh fair for over 100 years, and today stands out as one of the world's top gastronomic markets. Housed in a beautifully designed glass building, the commitment to providing high-quality food is evident from the moment you enter.
La Latina should also be on your radar, here, you can stroll through one of the city's oldest and liveliest districts. With picturesque streets, lined with tapas bars, and restaurants, you won't be disappointed.
Washoku in Tokyo
Every hard-core sushi fan will have seen the film Jiro Dreams of Sushi and then found themselves dreaming of Jiro's sushi. Tokyo is not just all about sushi though, it has a food culture that will have you rolling back to your hostel bed in the evening if you don't temper yourself. In fact, the Japanese even have a name for their food culture, Washoku. The phrase defines all aspects of  Japanese eating, combining a harmonious, spiritual nature, and holistic approach to food and dining, sourcing the highest quality ingredients to ensure that sought-after umami.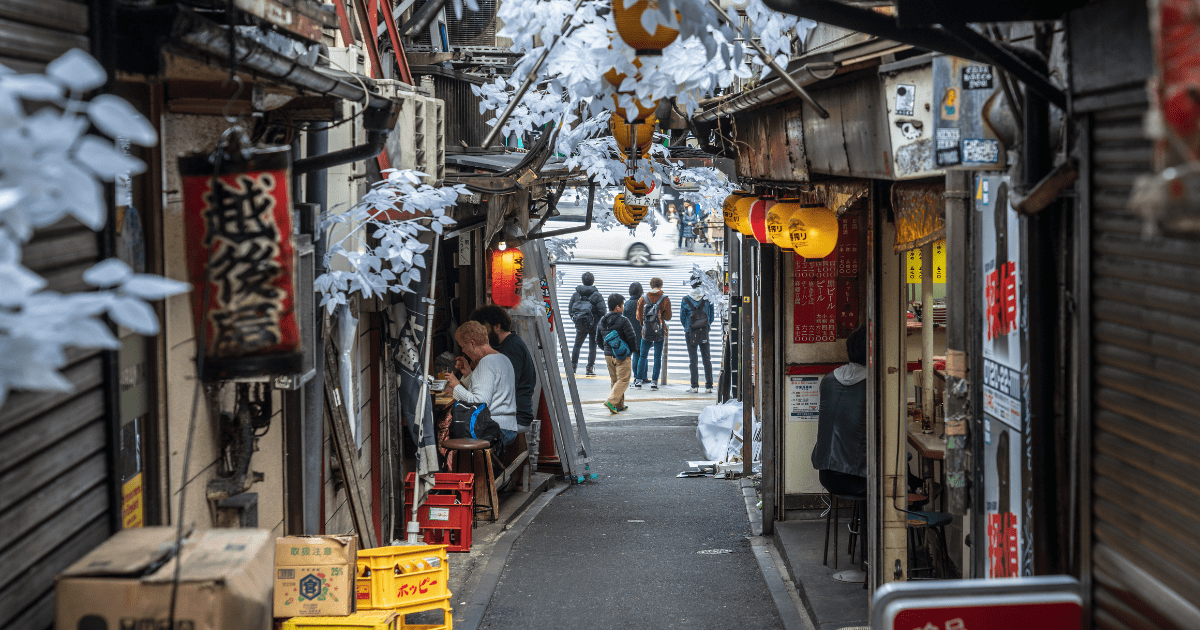 For an authentic Japanese dining experience head to one of the many Izakaya alleys. Omoide Yokocho is a popular one which provides a traditional and somewhat surreal experience, where at night you can almost imagine yourself as the lead in your own Sci-Fi movie.
With so much excitement to catch your attention in Toyko, figuring out where to dine can be overwhelming. If you are looking for some of the best places to eat check out our guide Tokyo for Food Lovers
The real home of fries, Brussels

Whatever you do, do not utter the words, French and Fry, in the same sentence when ordering in Belgium! You will be told quite seriously that those tasty fried potatoes actually originated in Belgium and not France. Not content with having some of the Worlds best beer, waffles and chocolate, the Belgian fries are worth the trip alone, and I have often found myself musing a trip to Belgium just for the fries.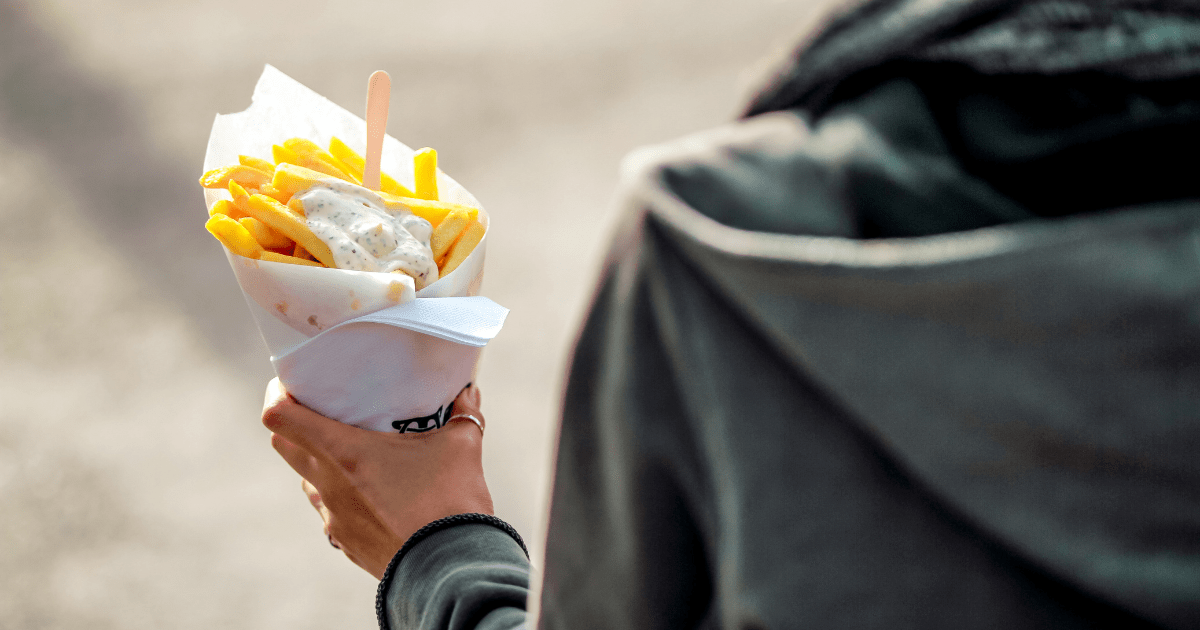 The food scene in Brussels is immense and caters to everyone. The Ixelles district is great for up-and-coming trendy new restaurants and definitely worth a potter around.
To find the majority of Brussel's best chocolate shops under one roof, and escape the hustle and bustle on the streets, head to the beautiful Galeries Royales Saint-Hubert. This magnificent glass-roofed arcade was the first covered shopping centre in Europe and is worth a stroll through.
Taking a beer or chocolate tour is a great way to explore the history of Belgium, these products, and meet fellow travellers. There are some fantastic ones available, Sandeman New Europe offers a fantastic beer tasting tour and there is no better way to spend your day than on the Hungry Mary beer and chocolate tour
Beignets in New Orleans
New Orleans is a foodies paradise, and probably one of the most legendary cities to eat your way around. Its deep and soulful history shines through its flavoursome food. World famous traditional creole dishes like Pompano en papillote, Crawfish étouffée or Gumbo have to be sampled and won't disappoint. Cajun or Creole will be the most difficult decision you make on this trip, and we recommend you sample both! With so much choice, flavour, and delicious aromas it is hard to not be thinking about what you're going to eat next before you have even finished what's in front of you.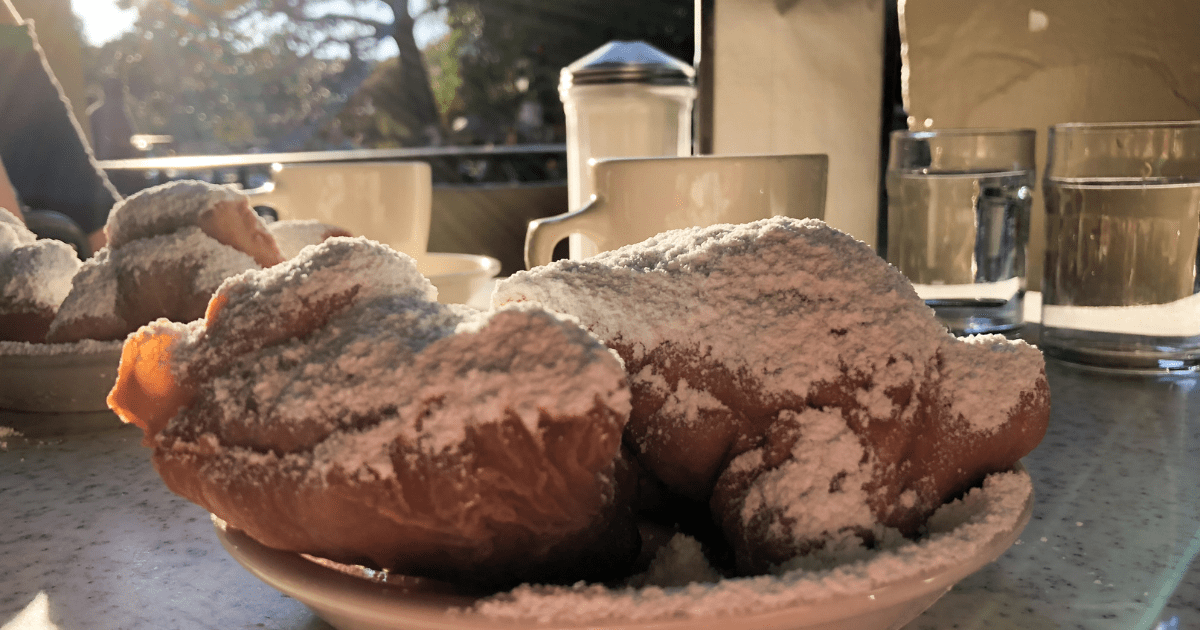 Starting your day over a relaxing cup of coffee and a deliciously, sweet and powdery beignet is a must. These fried doughnuts are light and airy on the inside, and are the ideal accompaniment to a cup of joe.
With so much to do, eat, and see in this colourful city it's hard to know where to start. The experts over in HI-USA have outlined some of their top things to do and places to eat while visiting, and give some great inspiration for that perfect, trip of a lifetime to the Big Easy!
Buzzing night markets of Taipei
As the temperature drops, appetites soar, and the modern, metropolis, Taipei, comes to life with an almost electrifying buzz. The Taiwanese capital provides a melange of options for any adventurous foodie. Grilled, fried, steamed or candied, you name it, Taipei has it!  With hot-pot restaurants, noodle shops, and night markets all a must to sample and a 24-hour eating culture, it is hard not to get carried away. All you have to do is step foot outside your hostel to be hit with a variety of tasty options.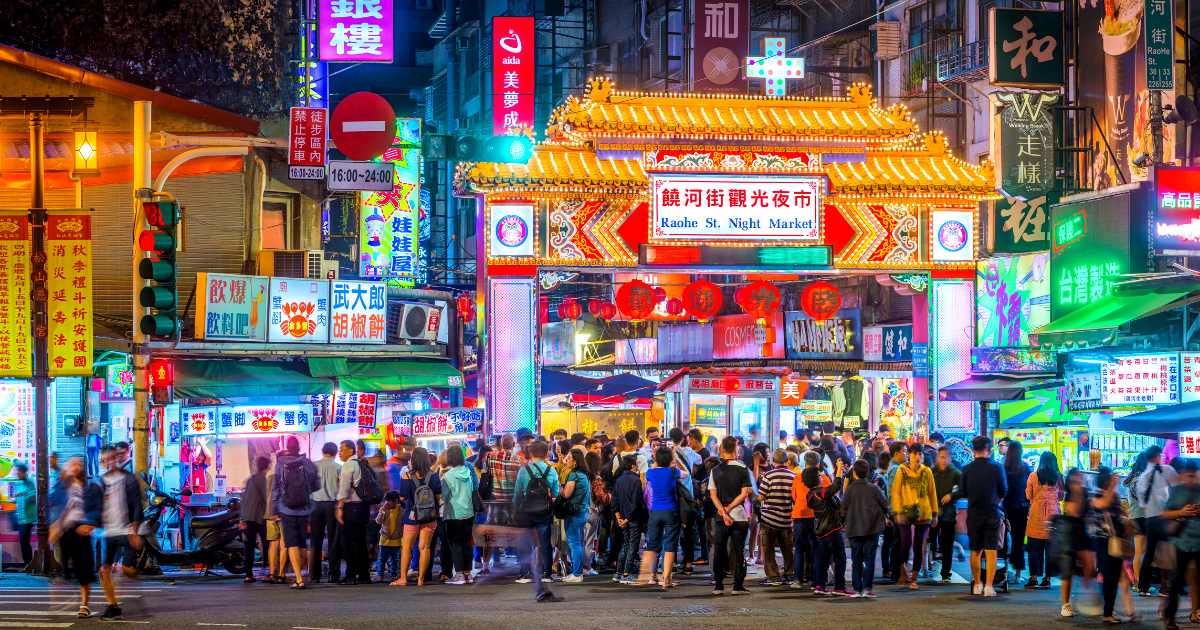 Raohe St night market is an experience not to be missed but be prepared for a sensory overload with a cacophony of lights, sounds and aromas. Bubble tea, Scallion pancakes, Rou Mian (Beef noodle soup), Xiaolongbao (Dumpling soup) and Stinky tofu are treats to be tried at least once.
For some breakfast inspiration, check out these breakfast spots worth queuing for.
Are you looking for more amazing experiences? Let's start exploring from here!