The Chinese Year of the Horse canters in on 31 January, bringing a new year and a time to think about new plans.
The Chinese zodiac follows a 12-year cycle and people born in the Year of the Horse are said to be hard-working, independent, energetic and have a love of travel.
But whatever year you're born in, 2014 could be a perfect time to gallop off on a special holiday.
With horses in mind, we've chosen some hostel destinations which offer riding, trekking or the chance to get close to our horsey friends. Experienced jockey, novice rider or someone who's happy to just watch – there's something for everyone spread across the globe.
1)     Colonia, Uruguay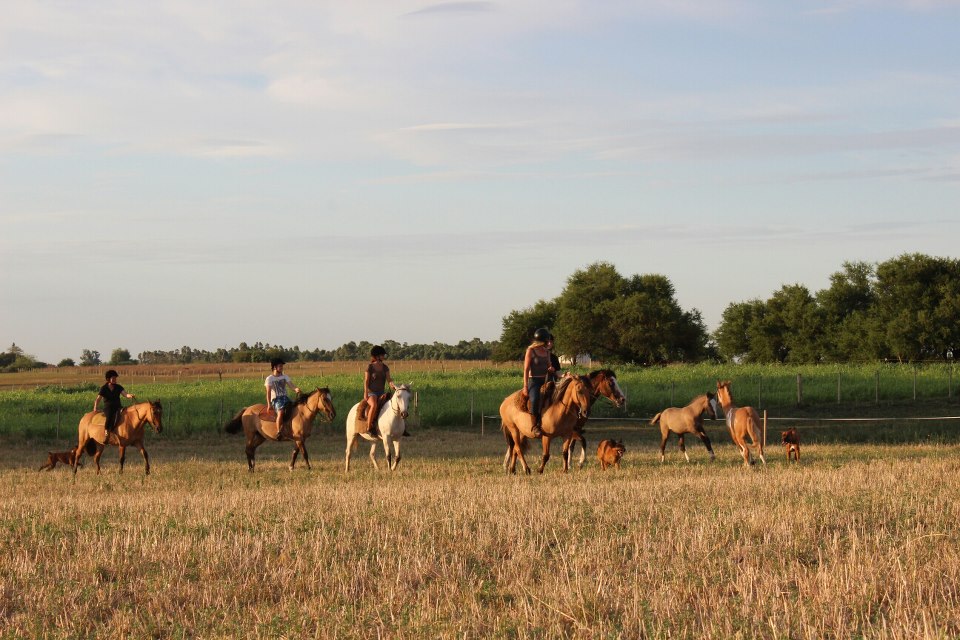 Saddle up at the aptly-named El Galope Farm Hostel. Offering sessions for experienced and new riders, the hostel has native Criollo horses, known for their intelligence  and stamina.
The hostel is a restful stopover in Colonia's countryside, 50 minutes away from Colonia city by bus on the way to Montevideo. Get away from it all – the hostel doesn't have TV or Wi-Fi. instead it offers peace and tranquillity.
There's an open fireplace to gather round to talk about the day's trekking while sampling organic wine and perhaps dipping into a fondue.
2) Lake Louise,  Canada
A real outdoor adventure centre, Lake Louise is known as a fabulous ski centre but there's also whitewater rafting, ice climbing, dogsledding and, of course, horse riding.
Take a trip on a  winter sleigh ride, snuggled in blankets, or in the summer trail ride through wild, beautiful and unforgettable scenery.
And after all the horse riding or horseback riding as it's known in the USA, relax with a sauna at our hostel and if you're too tired to cook there's an on-site licensed restaurant serving three meals a day.
Hostel HI-Lake Louise offers dorms for those on a tight budget, but also private and family rooms – there's even a special play area for children!
3. Voss, Norway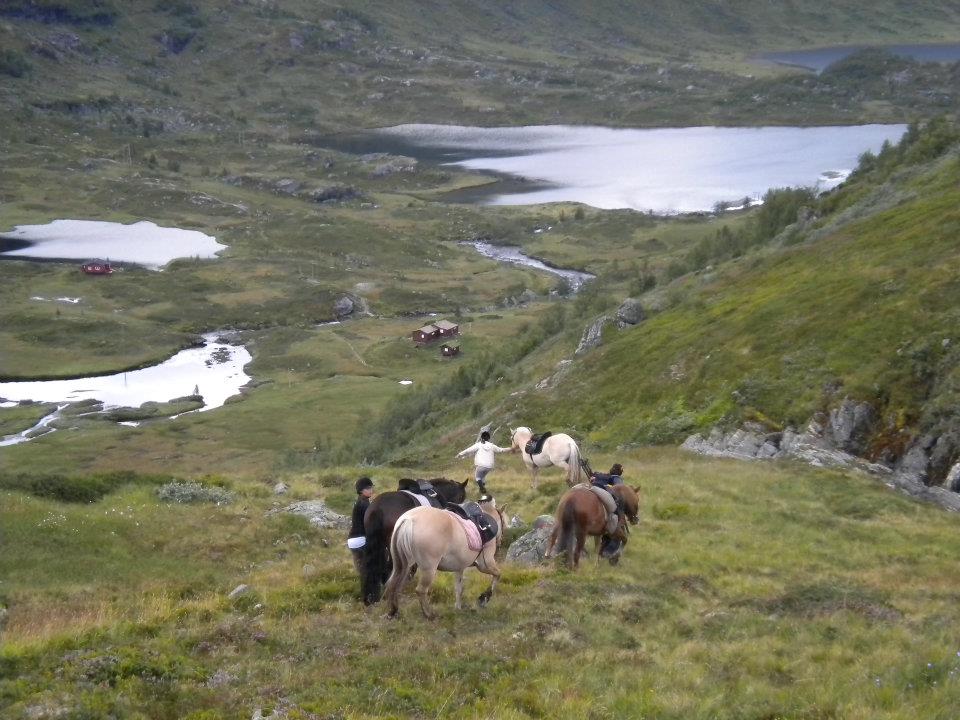 Set high in the mountains and surrounded by woods, Hostel Mjølfjell offers a wide range of outdoor activities from horse riding to hiking, skiing and snowboarding.
You'll be able to see the local breed, the Fjord horse, which is small in size but very strong.  One of the world's oldest breeds, it has been used for hundreds of years as a farm horse in Norway, and is popular for its generally good temperament.
If you've had enough of horses, rent a boat or a bike from the hostel to explore the local picturesque spots. In the summer you can take a dip in the hostel's own pool.
4) Essaouira, Morocco
Think of Morocoo and you might not think of souks and spices, but there's another outdoor adventure side to the country. Essaouira has a stunning coastline and what better way to see it than on horseback?
Hi's Essaouira Hostel thinks it's like the 'Hotel California' – you can check in any time, but you will never want to leave!
Designed in traditional riad style, this is a social place where if you are cool, young or young at heart can hang out, meet other travellers, play music, check emails, read some books and be in the hub of the medina.
Outdoor fun includes surf trips, kite surf lesson, quad hire, fishing trips and camel riding. For horse lovers, you can take a trot across the dunes, canter through the sea and gallop along the great expanses of beach for a thrilling Moroccan adventure.
5) Exmoor National Park, England
You can see ponies roaming free on Exmoor National Park.  The Exmoor Pony is Britain's oldest breed of native pony. They are hardy, muscular and usually dark in colour.
But if you prefer a spot of riding you're in the right place. YHA Exford in Minehead is perfectly placed for countryside activities like walking, cycling, horse riding and the fun of the North Devon coast.
There are open hills and wooded valleys to explore in the saddle and the Somerset and North Devon coasts are nearby.
So if that's got your mind racing about taking a gallop to further fields in 2014, visit our site for further inspiration
Have you been on a horse-riding hostel holiday? Tell us where you'd recommend on our blog, email us at  socialmedia@hihostels.com or send us some photos. We'd love to hear from you.
---
It's Chinese New Year – find out more about travelling around China.